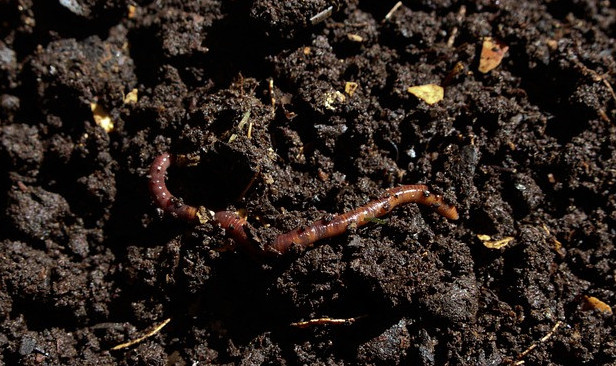 Healthy Soil with Minerals
The hospitals are overwhelmed by diseases that are all stem from gut issues, no wonder the gut named the first line of defense from disease-causing micro-organisms. The statistics of gastrointestinal disorders in the USA alone is about 60-70 million.
Many gut supplements claim that they work to heal the gut but very few have delivered what they promise so far. And ION Gut health is one of them, let us dissect the claim as well as see what people who have used it have said
About ION and the Founder
Dr. Zach Bush is the founder of ION gut support, as he stated being in the co-operate world of conventional medicine for seventeen years, he decided this was not what he wanted to do anymore "disease management" as he called it.
After all these years he couldn't find a solution for the chronic disease epidemic which lead him to go down the path of learning about nutrition and food systems.
Going deep into the world of nutrition was an alternative route that was a major effort that got him involved in trying to find the root cause of chronic illnesses that took the universe by storm, especially in western countries.
What amazes me about Dr. Zach is he didn't sit on the sidelines but he got his hands dirty and went where the solution was. He sacrificed his career as a doctor, and his love for helping humanity hence ION gut health was born in 2012.
Soil is the main ingredient of this supplement. He figured the only way to bring health to the planet all over again and get rid of chronic diseases is to study deep the soil where we plant crops. The soil has been debilitated over time because of all the chemicals used that have led to complete destruction of vitamins and minerals. As a result, chronic diseases in the 21st century have increased and have continued to rise but thanks to doctors like Dr. Zach who have pioneered developing ION gut support.
Dr. Zach also got involved in the farmer's footprint project. The main idea behind it was to get away from the use of chemicals in farming that has contributed to our chronic diseases and produce food that can keep us healthy and stop the disease.
What is ION gut made from?
ION gut health's main ingredient is Humic extract ( Ancient soil ), a trace amount of minerals, and purified water. The active compound in Humic extract. Fulvate is the magic molecule that works as the critical cellular function for ION.
What is ION gut health for?
ION can be used by anyone older than two years, taken 30 minutes before or with meals. It is recommended to take one teaspoonful three times a day. For a child younger than two years old, ¼ teaspoon three times per day. No need to refrigerate
How does ION gut health work?
ION gut health work by closing up the loose junction in the small intestines, which was created by toxins from glyphosate. ION creates a seal on the gut lining to prevent the entrance of any unwanted pathogen. Thus, improves the gut microbiome to flourish and support gut imbalance. Different kinds of good microbes help in developing a strong immune system that prevents inflammation and chronic diseases.
Is ION gut a probiotic?
No ION gut health is not probiotic or prebiotic however It supports gut health by improving the gut microbiome to prevent inflammation and chronic diseases.
Is ION gut approved by the FDA?
ION is FDA-approved, The company adheres to third-party inspections from FDA called Good Manufacturing Practices (cGMPs). Constant checkups are done to make sure there is no contamination of bacteria or heavy metals, and that they have quality product production.
ION gut side effects
Constipation is one of the major side effects complained about by some people. It is encouraged to drink lots of water to prevent any problems with this issue. Other side effects reported by some users are bloating, gas, feeling tired, irregular heartbeat, sweating, and some digestive discomfort
Warnings
Don't take this product if you are pregnant or breastfeeding if you have any chronic illness, make sure to consult with your doctor before using this product.
ION gut health benefits
ION protects you from environmental toxins
Improves gut health and diversifies microorganisms
Helps seal tight junctions by creating a barrier that heals leaky gut syndrome.
Improves mental clarity
Increase immune systems
Assists in overcoming food sensitivity for example gluten and dairy
Here is a testimonial on WHY everyone needs this supplement
Here is a testimonial why everyone needs this supplement
Pros
Glyphosate free
Manufacture in the USA
Non-GMO, Vegan, gluten-free and has no preservatives
Thousands of positive testimonials
60 days money back guaranteed
Cons
Constipation might occur in some individuals so drinking lots of water is required
Looks like dirty water
Might be too expensive for some people
Final thoughts
My final thought about ION gut support is that it is sort of like a gatekeeper that stops pathogenic microbes from breaking the blood barriers of the tight junctions in the gut, and the skin.
Because ION creates the ability to diversify microorganisms in the gut. The tight junctions are not separated which prevents Zolunin a protein from gluten entering the blood-brain barrier making gaps between the junctions. That result, in autoimmune diseases like Leaky gut syndrome and many other digestive disorders. Therefore ION gut health can heal and prevent gut issues from occurring in the first place.
ION gut support comes in handy and can be the solution many people are looking for. before it's too late and things get complicated.
Buy ION Gut Health From Amazon Today
References